Webinar Transcript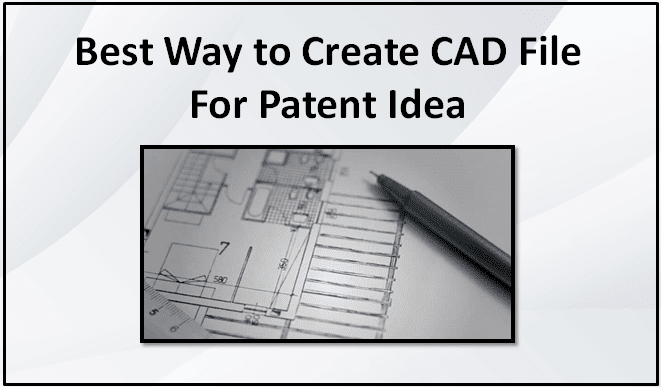 Gavin Roberts Speaking: Welcome everyone to the webinar. This is Gavin Roberts, Business Account Manager from India. I welcome you all to our webinar today on the topic 'The Best Way to Create CAD File For Patent Idea'. I will go on to introduce this topic, and the esteemed speakers on our session today.
Moreover, I am delighted to welcome all the participants from different countries. Your participation is a wonderful encouragement to the effort and attempts that we are making to raise awareness and spread knowledge. PatSketch owns this knowledge over several years of working with inventor's R&D organizations, IP departments, and IP law practices.
Our speaker for this webinar is John Britto. He is a Senior manager, illustration team. Moreover, he own the experience of 10 plus years in patent industry and IP expertise in patent illustration. He is experienced in the utility, design, plant, office action, replacement sheet, etc. Our second speaker for this webinar is Chandra Prakash. He is the Quality manager with more than five years experience in patent industry with the IP expertise of the design phase and much more.
Also Read: Professional Patent Drawings Can Help You Save Thousands of Dollars
Context of Webinar – Create CAD File For Your Patent Idea
We will start this webinar. Let's ask our first speaker, John to give remarks on the topic, 'Best Way to Create CAD File For Patent Idea'.
John Britto Speaking: This webinar intends to change your perspective while you create CAD file for patent idea through patent drawings. The choice of software does not matter for the patent process. Instead, the quality plays an important role. We needs to work for developing patent products based on drawings. We need creative, inventive ideas or concepts to improve on the existing features to develop a totally new product. It develops such an idea that sorts the technical problems in an unexpected or the better way. It should take the adequate time to test the product ideas and convert it into play into a technical advantage through patenting.
Thus, for development and manufacturing processes, selecting the software is also important. Most inventors go for prototyping before conducting the formulation of a patent drawing. Moreover, inventions are made for improving functionality of the product. Hence, such types of functional characteristics may differentiate one product from another. Therefore, prototyping will help in developing the product. We have a training model for reference which helps you create CAD file for patent idea. These patent ideas will help you in your next process.
Further, the 3D model also encapsulates a lot of details which will change the patent drawings appearance. Most of the attorneys and inventors are looking for the same. Thus, this webinar will help you take your drawings to next level.
Related Article: Why Do You Need Patent Drawings For Your Patent Application?
Further Insights into the Webinar
Chandra Prakash Speaking: This webinar deals with the following points.
Importance of choosing a particular software.
The processes involved to get a patent over the provisional application.
The method of manufacturing and the importance of prototype development
Thus, this webinar devises certain ways to get a patent and to select a software for preparing the patent drawing.
Note: The PatSketch team is offering 4 drawings at no cost to the readers. The offer is valid for a single request for new customers only. The readers can avail this service and can drop an e-mail at info@patsketch.com.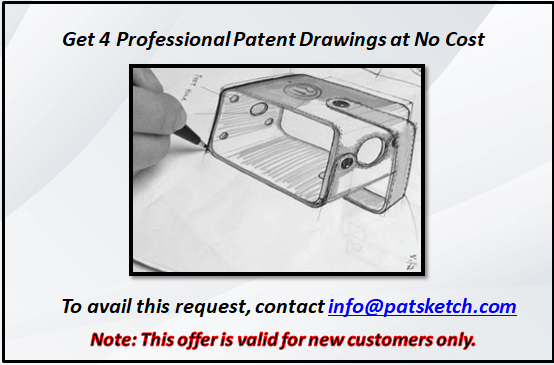 Chandra Prakash Speaking: This section will present the best ways to create CAD file for patent idea. Hence, it explains the below mentioned points in detail.
Why is the software important for patent drawings?
What to do on your pending application?
Design and development on your patent idea.
How to get patent rights – provisional patent application.
Also Read: The Importance of Patent Drawing Examples
Patent Drawing Software
Patent drawing software fall into two categories. The categories mentioned on the left side are the ones that the patent illustrators are willing to use. This helps them create something from these software. The right side mentions a few software for the inventors. This will help them use these software for their own purposes.
These software helps the inventor prepare some kind of drawings and sketch on a paper to convert his idea into reality. It might be a rough sketch or something not an illustrator would want. However, these ideas might reach the illustrator through the inventor. Thus, this will help in reducing the iterations and create more accurate drawings.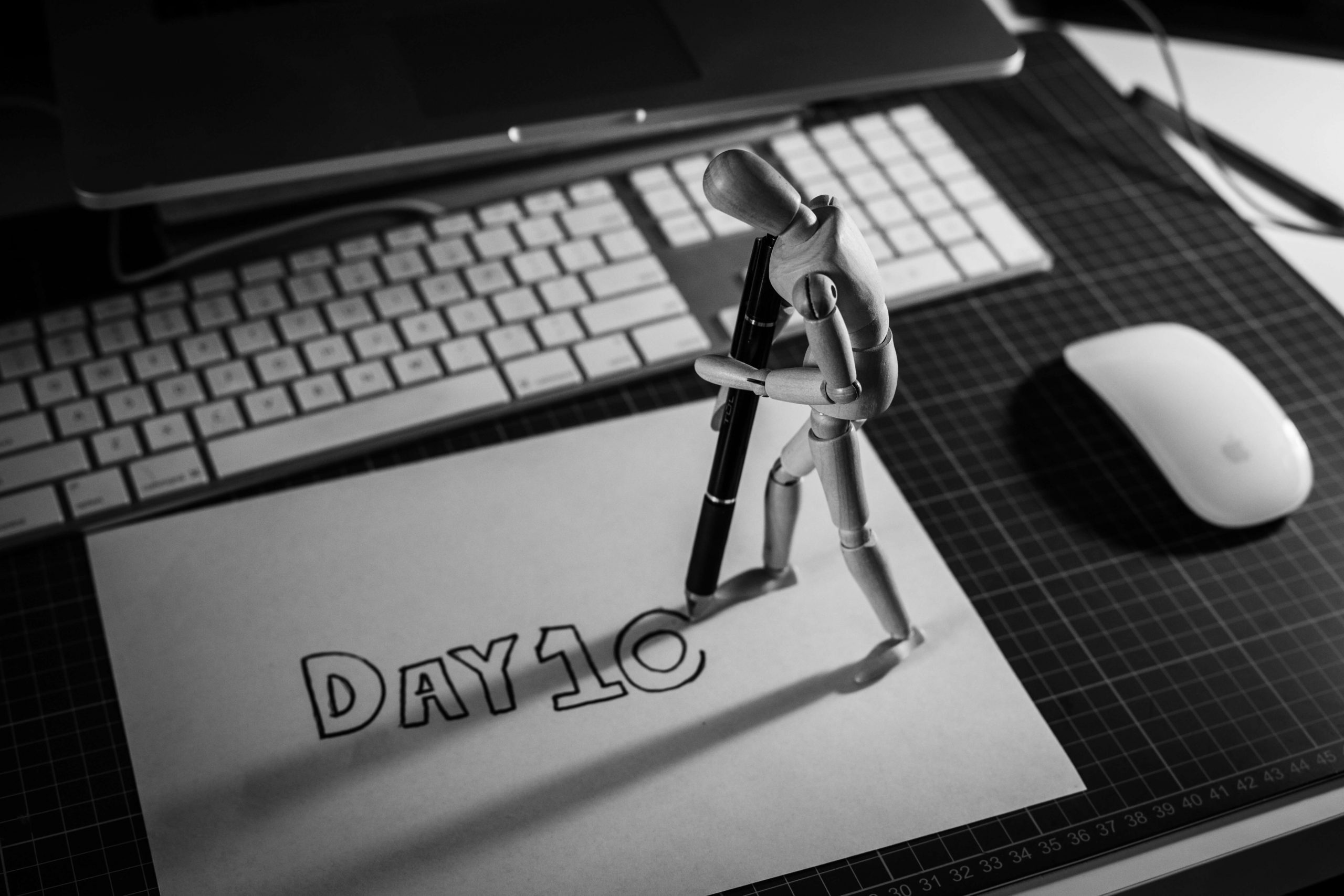 Hence, we recommended 5 software for the patent illustrators including Coral Draw, Omni Graph, AutoCAD, Adobe Illustrator, and Visio. Similarly, we can recommend a few software for the inventors including like the Sketchbook, SketchUp, Art Viewer, Microsoft fresh paint, avoid smudging. These help the inventors in creating a soft copy of his idea which he can share with the patent illustrator in future.
Also Read: The Top 6 Most Unusual Drawings For Patents
Patent Drawing Software – Importance
Coral Draw or Illustrator
For preparing biological patents including plants, animals, cells, we must use Coral Draw or Illustrator. These software help us create better drawings for these kinds of patent applications. Every software has a special significance. Thus, you must understand the significance of a particular software and then select the software.
AutoCAD
You must use AutoCAD for product engineering and automated diagramming purposes. This software is very useful for the drawings used in manufacturing. Moreover, to manufacture something, we need a 3D drawing as well. Hence, this software proves to be very beneficial for such purposes.
OmniGraffle & Visio
You must use OmniGraffle software for beautiful graphics and use Visio for flowcharts or engineering schematic diagrams. Visio helps you get ready-made schematic diagrams and flowcharts that may save your time. Thus, this turns out to be very useful.
Thus, these software allow you to fix your mistakes. You can easily edit your drawings, change views and save a lot of your time as well.
John speaking: Patent drawings are very useful for the patent applications. However, the patent drawing rules pose problems in the manufacturing stage if they do not have a 3D model. It requires the addition of size of the object, dimensional details and other details. Thus, AutoCAD is helping more in making these kinds of adjustments with it. Generally, this software fits your views while generating a 3D model. Moreover, copying draft is entirely consistent with PDF format of Coral Draw. Illustrator is considered best for existing application useless, whereas Coral Draw is the most appropriate for non-adobe users.
Related Article: The Latest Patent Drawings Cost
Importance of CAD Software
Chandra Prakash speaking: This section deals with the importance of CAD software. Patent drawings help show exactly how the invention works. Thus, we recommend a 3D model, because without the 3D model it is really difficult to reach at the manufacturing stage. For that, you must use all the latest CAD design software to create your design. You can show your idea and create a 3D model for that. Moreover, these 3D models help in expressing the following points.
Six standard views
Perspective view
Sectional views of each part
Exploded view
Duplicate views
Flat Objects views
Thus, you can extract multiple views from a single view 3D model. Hence, it is creation of 3D models is extremely helpful in extracting multiple views from it.
Also Read: What is a Non-Provisional Utility Patent Application?
Patent Pending Products
This section talks about the working prototypes. You may have a prototype that is ready to apply for a patent. You can check with the manufacturer who can produce the product you want. Further, you may check the cost for the idea to build it if it sounds profitable. Moreover, manufactures who offer free samples and 3D printing, can help you cut the testing and production costs. Professional graphic designers can also help you with various rendering tools in order to render that product. Therefore, you can use these tips to follow on the patent pending products.
Also Read: EPO Patent Drawing Rules
Design and Development
This section deals with the necessary tools and resources to make the process work.
This deals with identifying the tools and checking on the resources. This helps in creating the complete work.
Further, you must check for the design firms to get a prototype of our idea and your patent drawing.
Moreover, you must check for the manufacturing scenario of your product because without that you cannot get any profit over your idea.
You must check for refining the design. If you come across any kind of manufacturing error, you must identify and remove that to get a refined drawing.
You must check for the marketability of the product as well. This will help you to get a good cost over your patent idea.
Related Article: How to Obtain Utility Patent?
Full Patent Over Pending Provisional Patent Applications
Pending patent: When you file a provisional application the patent office will take at least 12 months to provide us a legal status on the approved patent.
Meanwhile, the patent office will inspect whether someone else aims to file the same patent. In case any inventor also files the same idea, the office checks on who filed the patent first. Further, the patent office grants the patent on the basis of the "first to file" criteria. Thus, the patent office provides the right to those inventors who filed the patent earlier.
Additionally, you must think about the type of patent protection you want for your idea. This includes the Design drawing protection and the Utility drawing protection. The former helps in protecting our design application while the latter helps in protecting a process. Thus, you need to check what you need to protect and apply for that category itself.
Further, you must draft your application. Hence, you must visit the patent attorney for the same.
Moreover, you must initiate the process of checking the status of your application yourself. You must not wait for the patent application, otherwise, it might get delayed. Thus, you must not wait for the patent offices.
Gavin Roberts Speaking: Thank you so much for elaborating the whole process. This will surely help the attendees and the readers in knowing how they can create CAD file for patent idea. This will help them go ahead and protect their design during the given time-frame.
Related Article: Patent Illustration: Key Tips to Remember
Questions & Answers
What would be the relationship between the files and 3D printing in the files of patent application?
Chandra Prakash speaking: After obtaining a 3D prototype, it is easier for you to identify the errors or the accuracy of our idea. Further, this helps in identifying whether that prototype is actually a reflection of your idea or not. Thus, obtaining a prototype for 3D printing is really helpful.
Also Read: Why Patent Drawing Services are Important?
Final Remarks by the Speakers
Gavin Roberts Speaking: Thank you. This has been a wonderful session. I'm sure our listeners have had great takeaways from this session. The readers can freely send their queries at info@patsketch.com. You can share your questions here and we will answer them quickly. Further, the PatSketch team plans to organize another webinar coming up soon. I request you all of them to join us again and have a great day.
Note: The PatSketch team is offering 4 drawings at no cost to the readers. The offer is valid for a single request for new customers only. The readers can avail this service and can drop an e-mail at info@patsketch.com.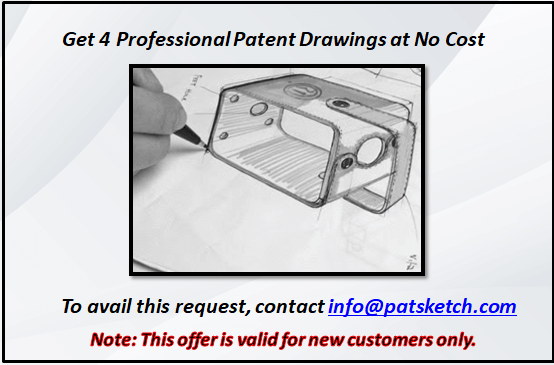 Other Related Articles
A Complete Guide to Patent Novelty Search
A Beginners Guide for Provisional Patent Filing