Have you ever wondered why EPO rejects your patent drawings despite making them to the best of your ability? Well, you are not alone. Quite often, applicants think that they create drawings that entirely comply with EPO drawing rules and guidelines. However, acceptance of a drawing is subject to whether an applicant diligently follows all EPO drawing rules and guidelines. Thus, the following article discusses how you can avoid such rejections of patent drawings.
Also Read: Professional Patent Drawings Can Help You Save Thousands of Dollars
Patent Drawings – Their Requirement in EPO
Patent drawings are graphical representations that one appends to a patent application to explain an invention explicitly. Moreover, these drawings act as a secondary language that helps IP professionals and examiners interpret the invention.
Further, the European Patent Office requires drawings wherever necessary. It not only helps the inventors but also the patent examiners to understand the invention during patent examination. Hence, for this obvious reason, it is advisable to hire a professional patent illustrator. They help in complying with all the EPO drawing rules and guidelines and illustrating an invention accurately. Thus, they help in saving you from EPO rejections or other office actions.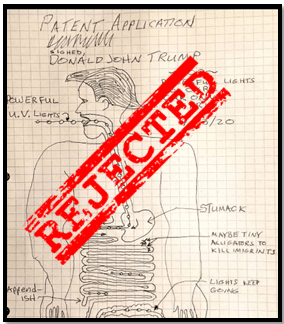 Also Read: Concept Sketch to Patent Drawing: How to Draw
Important EPO Drawing Rules and Guidelines
Now that you are aware of the importance of drawings, let us discuss the EPO drawings rules and guidelines for patent examination. The guidelines fall into two sections, as the EPO considers two types of graphical forms as formal patent drawings – Technical drawings and Photographs.
Let us start with technical drawings and the related EPO drawing rules and guidelines.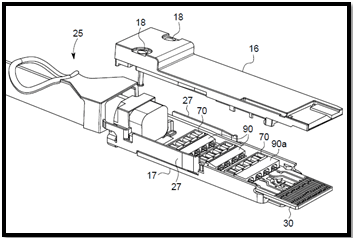 Technical drawings are also known as Engineering Procurement Construction (EPC). Moreover, they include perspective views, exploded views, sections, and cross-sections to get inside details. Further, these drawings also cover flow sheets, diagrams, and graphic representations.
The next section deals with the European Patent Convention, Rule 46 associated with patent drawing requirements.
Also Read: All You Need to Know About Latest US Patent Drawing Rules
Sheet Size and Margins Areas
Various sheet sizes such as US Letter, A0, and A4 are allowed for formal drawings within multiple jurisdictions. The EPO only allows A4 sheet size which is 21 x 29.7 cm. However, you can only use 26.2 x 17 cm for formal drawings. Additionally, it is important to ensure that drawings are not placed on the margins or cross the marginal areas.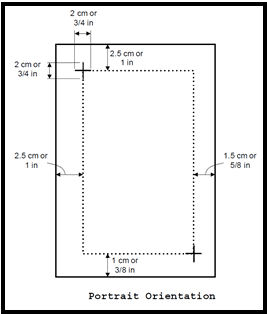 (The dotted lines and measurements in this image are for illustration purposes only and should not be included in the final draft.)
Margins for drawings on the A4 sheet are as follows:
Top – 2.5 cm
Left side – 2.5 cm
Right side – 1.5 cm
Bottom – 1 cm
Related Article: How to Invest less in Patent Drawings?
Execution of Drawings
India Black Ink – It is necessary to have line drawings with black India ink whose RGB value is 0. This ink is used as it is highly pigmented, remains lightfast, permanent, and becomes waterproof once dry. It helps in maintaining acceptable quality while printing or scanning.
Uniform Lines and Strokes – You must create the drawings without colors in durable black, with uniform thick lines and strokes. You must not use hand-sketches and rough/blurred drawings as formal drawings. Further, you must draw all lines in drawings with the help of drafting instruments only.
Font Style and Size – A formal drawing includes several contexts and texts such as numbers, letters, and reference characters. The guidelines for font style and size are as follows: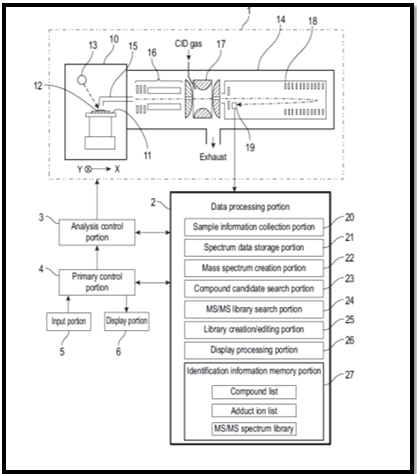 Texts must remain uniform in style and size. Moreover, it must remain oriented in the same direction as the drawing to avoid having to rotate the sheet.
They should not cross, overlap, and intersect any object.
You must arrange the reference characters in such a way that they follow the profile of the object depicted in a patent application.
Make sure that you do not use any brackets, circles, or inverted commas with numbers or letters.
Further, there is one more important and the most ignored aspect that leads to an office action. This comprises the size or height of the font. This must remain at least 0.32 cm. Any context or text less than 0.32 cm is not permitted.
Also Read: PCT Patent Filing: All That You Need To Know
Photographs
Photograph is the second graphical form used in a formal patent drawing.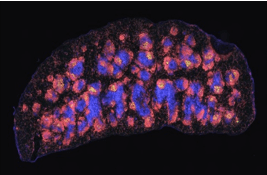 As per the EPO drawing rules and guidelines, photographs are not permitted. However, on rare occasions, photographs may be permitted. You may use them when it is impossible to present the idea or invention with the help of line or technical drawings. For instance, you can use images for cell diagrams, plants, in vivo images, or microorganisms. This is because you cannot illustrate these components using line drawings. Further, you can submit these photographs as directly reproducible via fulfilling the EPO drawings rules and guidelines.
However, you cannot file a patent application with color photographs. You must change all the color photographs to black & white or greyscale photographs. These points help in complying with the EPO drawing rules and guidelines and avoid unnecessary office actions.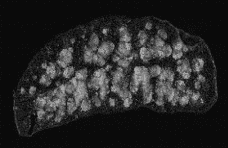 Related Article: Patent Prosecution Paralegal: Job Responsibilities & Importance
Arrangement of Views and Numberings
This section discusses about arrangements, their appropriate sequence, and their numbering.
Views
The set of drawings must include as many views as necessary to show the invention. These include:
Perspective View
Front View/ Elevation
Rear View
Right Side View
Left Side View
Top View/ Plan
Bottom View
Isometric View
Detailed View/ Enlarged View
Partial View
Sectional View
Partial Sectional View
Exploded View
Assembled View
Moreover, the standard requirement for design patent applications includes views 1 – 7 from the top. For utility patents, you can consider all the views from the list.
Numbering Figures and Pages
After placing all the drawings, you must number the views in Arabic numerals in continuation. For example, the first drawing should be denoted as FIG. 1, the second one as FIG. 2, and so on.

Furthermore, once you complete the formal drawings, you must go through the entire section of EPO drawing rules and guidelines. Moreover, you may convert them into a preferable format for submission via the eEPO-filing portal.
Related Article: 5 Major Misconceptions About Patent Invention Drawings
Avoid Common Errors or Validation Messages
Supported Browsers – The supported browsers for WIPO Accounts and the eEPO system are:
Mozilla Firefox
Internet Explorer
2. Format – Ensure that you use the correct format i.e. PDF while uploading formal drawings to the portal.

3. Single Document or Multiple Documents – You must attach formal drawings with the Description, Claims, and Abstract as a single PDF document or as a separate PDF attachment. When attaching a single specification document, you can indicate whether the attached single specification file contains sheets of drawings or not. For this, you have two options:
Include drawings in a single specification document, or
Attach drawings as a separate file.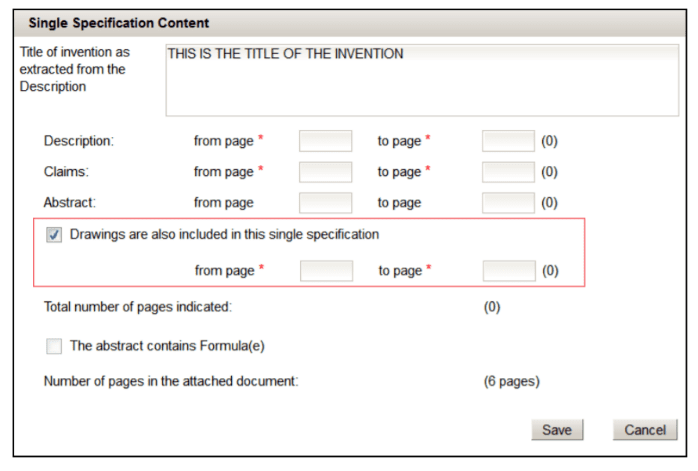 Fig. 9 – Portal Window Showing Single Specification Content
3. DPI – Make sure that you upload PDF format with a minimum of 300 DPI (dots per inch) to a maximum of 350 DPI only with embedded fonts.
Further, for a hassle-free experience, follow the aforementioned points before you submit your formal drawings.
Also Read: US Patent Proofreading – With USPTO Best Practices
Final Thoughts
As per the EPO drawing rules guidelines, an applicant must append patent drawings/illustrations of the invention wherever applicable. This is because an invention is always better explained when the description is accompanied with a detailed illustration. Thus, the PatSketch Patent Drawings and Illustrations Service offers drawings that are made bearing in mind the patent drawing guidelines of the concerned PTOs. Further, you can click here to know more about the service.
– Ankur Sharma and Hemant Kumar (Illustration) and the Editorial Team
Other Related Articles
Patent Watch Services: A Vigilant Eye on Patent
Top 5 Patent Docketing Solutions