Patent drawings are graphical representations that explain inventions since the description alone cannot explain every detail. Earlier, patent drawings were hand-drawn figures. However, with the advent of technology, conventional drawing methods made way for faster and precise computer-generated patent drawings. This explains the growing popularity of free patent drawing software among inventors.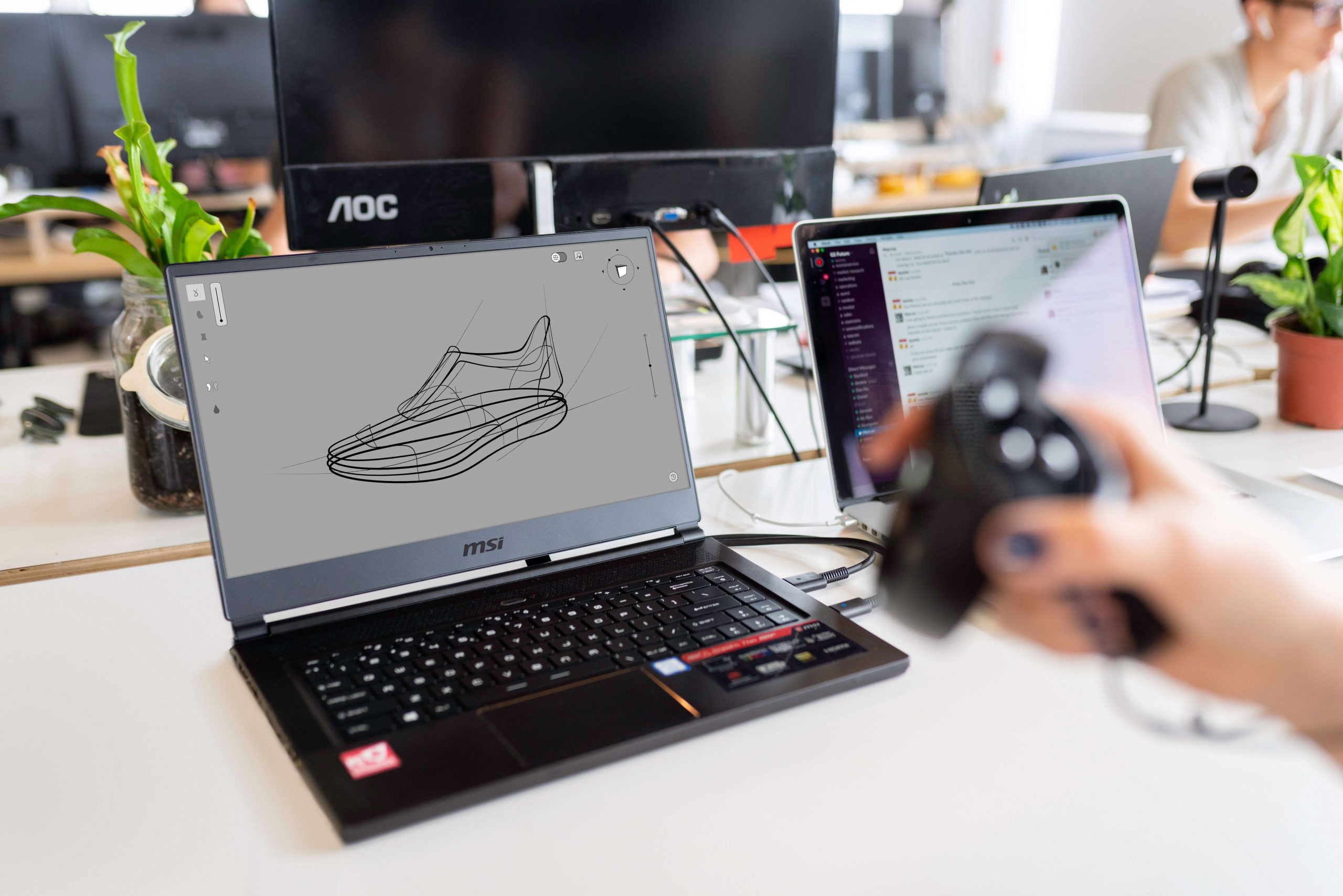 What is Free Patent Drawing Software?
Free Patent Drawing Software is a computer program that allows users to generate diagrams, schematics, flowcharts as well as computer-aided drafts effortlessly. Inventors can then use the generated drawings to illustrate their invention in patent applications for presentation to patent offices. Additionally, the software can help the user create 3D images and virtual models to draw the attention of prospective partner companies or licensees.
To effectively show the scope of the invention, a free patent drawing software illustrates the following:
Components of the invention and how they function in sync with one another
Internal workings of the invention
Numbered figures to depict each piece of the invention
Related Article: Professional Patent Drawings Can Help You Save Thousands of Dollars
Importance of Free Patent Drawing Software
An accurate and detailed drawing enables you to show your invention effectively. It helps patent examiners and other concerned parties understand the inner workings of your idea, using visual representation in addition to the written document. It also an effective way to secure rights to the product besides providing something tangible for IP protection.
Also Read: Concept Sketch to Patent Drawing: How to Draw
Disadvantages Associated with Software
Supplementing your patent application with a drawing gives a precise picture of the finished product. Furthermore, it compensates for missing details in the invention description.
However, before you decide to use a free patent drawing software, beware that the software is not for everyone. This especially gains attention for individuals who lack knowledge of computer drafting programs. In case you fall into this category, you have three options:
Black and white drawings – Black and white drawings are the most preferred illustrations. You can make these drawings using a ruler, a pen, and Indian ink. However, you should attempt your drawings in pencil before producing the final draft.
Colour drawings – USPTO rarely allows the use of colour drawings. They require a fee, a statement highlighting the need for color drawings, and a petition to the USPTO.
Photographs – Photographs are the least-used medium for patent applications. They are only accepted when a drawing is insufficient to explain the invention. This usually happens in the case of biological patents such as animals, plants, or cell cultures.
Yet another reason to avoid free patent drawing software is that you may need the help of a seasoned draftsman/patent illustrator. Hiring such experts can get expensive. However, if you choose to try your hand at the software, keep in mind that most programs are expensive, and they generally require additional aids such as a digital camera or scanner.
If you are apprehensive about creating a patent drawing yourself, the USPTO website is a useful resource. Here you can look at sample drawings that range from amateur to professional. This should reassure you that your invention is more important than the quality of the drawing.
Also Read: Patent Diagrams: Requirement of Informal References for Patent Drawings
When to Opt for Free Patent Drawing Software
If you possess some knowledge of computer programs, free patent drawing software may produce better results. The software allows you to fix mistakes and also provides adequate drawings of your invention in a short time. After you have completed your drawing, the software also allows you to alter views and perspectives to further illustrate your invention.
Also Read: Utility Patent Drawings: How to Avoid Office Actions
Popular Free Rough Sketch Software
Whether you are drawing from scratch or using a scanned image, free patent drawing software saves time. Several software packages are free to use and deliver good 2D and 3D images. There are some popular free rough sketch software packages you can go through in the next section.
Sketchbook
Sketchbook by Autodesk is the best freely available software to draw rough sketches as well as paintings. The app helps draw your idea on a digital platform thereby enabling you to show it to others. This free trial app is available for both desktop and mobile. Sketchbook intends to accelerate the process of drawing using certain powerful drawing tools and a simple interface. Though the software has its library of brushes, you can all add more brushes using online resources.
SketchUp
SketchUp is an extremely powerful 3D modeling software. It is available as SketchUp Free – a web application, SketchUp Make – a freeware, and SketchUp Pro – a paid version with added functionality. Using this software, you can convert your 2D drawings into a 3D model easily. The interface of SketchUp is simple as compared to other 3D software packages. You can create all types of 3D models – furniture, buildings, video games, 3D printing, interior design, and whatever else you can think of. SketchUp has the world's largest 3D model collection; you can find almost any model in 3D easily.
Artweaver
Artweaver is a raster graphics editor, which primarily caters to novice and seasoned artists who can practice commercial programs such as Corel Painter and Photoshop. This tool comes with a variety of realistic brushes that you can use to paint creatively or simply experiment. You can choose from several predefined brushes and also tweak them as per your needs. While you are online, the tool allows you to work on joint art projects i.e. collaborate with other people on the same document. This software supports BMP, GIF, JPEG, PCX, TGA, TIFF, PNG file format.
Fresh Paint App
Microsoft developed the Fresh Paint app and released with the launch of Windows 8. The attempt was to replicate the behavior of physical oil paint on a digital medium. Moreover, you can also use it to create innovative artwork, turn photos into paintings, etc.
Krita
KDE developed a free graphic software called Krita. Designed for Linux, Mac, and Windows, the tool has a user-friendly interface that allows users to experiment with unique effects with digital art such as color palettes, layer masks, and effects available in Krita drawing including Krita animation, brushes, download and review options. The software's drawing assistant offers useful prompts that help designers increase the accuracy and perspective of their online drawings. Furthermore, there are templates with a variety of design tips.
Also Read: Significance of Patent Watching
Important Patent Drafting Software
Free patent drawing software has limitations. Therefore, many individuals choose to pay for more comprehensive as well as robust patent drawing software. Some useful drawing software are as follows.
CorelDRAW
Corel Corp developed the vector graphics editor CorelDRAW, which provides users with various tools to either create original images or edit them. Some of the useful features include QR code generation, page layout, and numerous special effects. This editor is compatible with other programs in the CorelDraw X7 Graphics Suite such as Corel Photo-Paint, which lets users create even more complex images.
AutoCAD
AutoCAD is a computer-aided design (CAD) software and helps architects, construction professionals, etc. to create precise 2D and 3D drawings. The software now has a specialized set of tools for architecture, electrical design, mechanical engineering, etc. You just need a good draftsman who knows how to prepare these drawings.
Also Read: Best Way to Create CAD File for Patent Idea
Adobe Illustrator
Artists and graphic designers use Adobe Illustrator as well as graphic designers to produce scalable vector artwork using projects for web and print. Further, artists can use this software for generating clean visuals that can be scaled without deterioration in quality. Designers use Illustrator for making icons, logos, and other complex shapes. Furthermore, they set types for use in business cards, magazines, and create website markups in graphics for users across multiple screens.
OmniGraffle
OmniGraffle is a comprehensive, yet easy to use drawing and diagramming application. The Drag and Drop feature allows you to create flowcharts, wireframes, family trees, UI mockups, office layouts, etc. OmniGraffle 7 comes with several features in Standard. Apart from the standard features, OmniGraffle Pro has additional features – Shared Layers, Non-Destructive Shape Combinations, Artboard Layers, Visio support, etc., suitable for people who design or work with graphics.
Visio
Microsoft Visio is a program for diagrams and vector graphics. It falls under the Microsoft Office suite of products. Notably, graphics used in this program are standard images which are used by flowcharts, network diagrams, decision diagrams, and playbooks.
Also Read: Importance of Patent Drawing Examples
Final Thoughts
With the advancement in technology, inventors now have the option of producing patent drawings using computer programs. Whether you are a seasoned professional or a novice exploring different options, paid or free patent drawing software can help you create faster and more precise drawings. Given the importance of illustrations in patent applications, Sagacious IP offers Patent Drawing Services to its clients. Our experts deliver drawings that are produced bearing in mind the patent drawing rules of different patent offices. Further, they are created using different software as per the client's request. Click here to know more about the service.
– Rishabh Arora (Sr. Illustrator) and the Editorial Team
Other Related Articles
Patent Drafting: A Primary Guide For Beginners
Patent Proofreading Process – A Complete Analysis