HOW IT WORKS

1. INPUT REQUEST DETAILS AND UPLOAD FILES
1. Provide request details and upload input Files. We accept any formats (sketches, photographs, prototypes, videos, etc.) and confirm your order securely online.

2. PATENT DRAWING EXPERTS AT WORK
2. As soon as ordered is confirmed, our draftsmen get to work and prepare patent drawings as per the patent office guidelines. You may connect in real-time with drawing work whenever you want.

3. RECEIVE FORMAL DRAWINGS IN 1-4 DAYS
3. Receive formal drawings in 1-4 days: We will deliver your drawings on time as per your delivery speed preferences; You may download your drawings from your TPDC account whenever you need.

4. ITERATIONS – NO PROBLEM
4. Usually its not required as we provide you the accurate output within first pass. Rarely though, if any modifications are needed, we do them on priority until you are 100% satisfied.
About US
Draftsmen doing 100s of drawings every day. Order yours now!
So YOU AVOID unnecessary OFFICE ACTIONS
Over the years, by offering QUICK, ECONOMIC, & ACCURATE patent illustration services to patent law firms/practitioners and corporations, we have established a name for clients to rely on 100% in any situation where they need the patent figures. No matter how complex are the patent (utility or design) drawings you are looking for, our draftsmen are well equipped to handle each of those with 100% compliance to patent office rules. Our team takes proud in keeping updated both about Using the latest software/technologies to cater to any and every output format that exists AND about rules/guidelines of all major patent offices around the world. So Welcome to the SUPER-EASY patent figures ordering platform and get ADDICTED!
✓ LOWEST PRICES OR WE MATCH

If you find the same quality at a lower price elsewhere, we'll match it.

✓ SATISFACTION GUARANTEED!

Our work is not DONE until you are 100% satisfied OR YOU DO NOT PAY. Of course, unlimited iterations always included.

✓ MOST FLEXIBLE OUTPUT FORMATS

We have the expertise and widest range of software/technologies to cater to any and every output format that exists.

✓ EASY ORDERING, QUICK DELIVERY

Pressed for timeline, no problem – order in minutes and get output in hours
Creating drawings to fit your needs. Even complex drawings in 24 hours.
Resources
Read Interesting Insights about Patent Drawings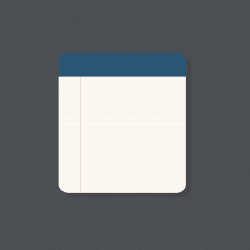 Before we understand dimensioning in patent drawings, let's first understand what a patent drawing is. Speaking broadly, patent drawing is a kind of technical drawing used to communicate visually how something functions or is to be constructed. Patent drawings are used by individual inventors, companies, and industry experts to support their invention while filing a[…]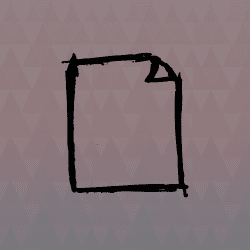 When you are creating a patent drawing it is important to follow various rules put forth by the respective patent office. Creating drawings for patents is something that requires meticulous approach and acquaintances with the patent regulatory framework. Unlike, normal kind of drawings, here, we are supposed to follow each and every rule religiously, failing which[…]
Previous
Next
Any Questions?
Visit our FAQs page or Call us at +1 (214) 269 0626 or Ask your question below