Preparing patent drawings following the USPTO specifications and the invention requirements is an intimidating and nerve-wracking task. Well, is it okay to trust some third-party patent illustrator to create patent drawings for your patent that could do full justification for what you desire? Also, is it possible that you can create your patent drawings? Moreover, will cutting out cost by doing the patent drawings yourself, is a good option? This article will answer all your questions and will explain the techniques through which you can save much money on patent drawings without deteriorating its quality.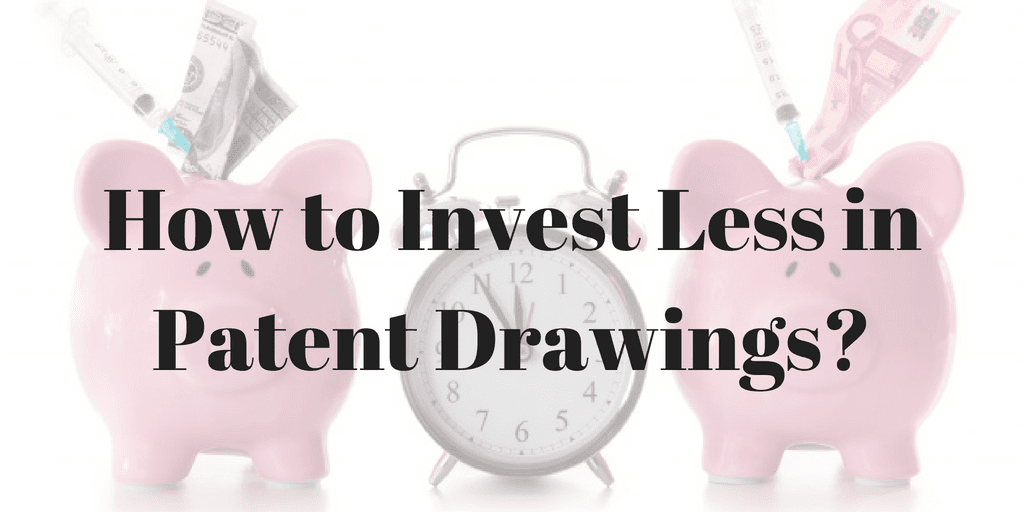 Prepare Your Own Drawings
Fortunately, Yes! It is possible to create your patent drawings if you know the USPTO's policies, patent drawing rules, and specifications. Also, if you can develop your patent application, you can probably do the patent drawings yourself, too. Also, you can avail the following benefits if you make your patent drawings:
More accurate presentation of patent drawings than hired professionals as you know what you want to depict better than anyone else.
Save time in explaining someone else about the invention, or sending drawings back and forth for corrections.
Save money by cutting all the expenses of any hired professional.
While this option might save financial benefits for you, but sometimes cutting your pocket by not hiring professional draftsperson is an unnecessary step. It is even possible that the inventor/applicant holds insignificant/incomplete knowledge about the specifications which deteriorate its quality and delay its submission.
Rather than creating self-explanatory drawings by yourself and putting your drawings on risk by leaving quality issues behind, it's better to think off some other ways of cost-cutting. The following section includes the most cost-effective choices of reference materials when ordering patent drawings.
Patent Drawings: Choose Reference Materials Wisely
By reference material, we mean the documents and files that you supply your draftsperson to make him understand your invention. If the choice of reference material provided by the applicant to the draftsperson is correct, then the draftsperson will be able to put up his best work on a table. Accurate reference material will directly influence the time and cost you pay. The better content you provide, the less you will need to pay for drawings.
1# Use computer drawing software
The best way to demonstrate is to start using CAD (Computer Aided Design and Drafting) tools for creating your drawings. CAD tools facilitate creation, modification, analysis, and optimization of designs using the software. Since, we can now create our drawings using software, our productivity, design quality, and communications through documentation will enhance. If we provide CAD inputs to the draftsperson, draftsperson does not need to recreate the drawings from scratch. Even changes in the existing CAD files are much easier to make. However, if you do not provide CAD files, then he has to create everything from the scratch which might incur extra cost and time.
Areas of application of CAD programs include automotive, shipbuilding, aerospace industries, industrial and architectural design, prosthetics and many more. AutoCAD, Mechanical Desktop, Inventor Series, SolidWorks, and Pro/Engineer, are some of the most common CAD programs. Outputs are also available in many formats, such as DWG, IGES, STEP, STL, SAT(ACIS), and 2D, 3D forms to compute views in two dimensions and three dimensions, respectively.
It is a common practice that engineers/inventors send viewer files, which enables you to view CAD files without having the software. These files are not helpful when you are providing these to the draftsperson. It is because changes in these files are not possible. It's better to send original CAD files to your draftsperson and have them supply you a PDF version of those.
2# Use native files for images
Always ask for original files (first copy of images after creation) of images, even if they are created using software other than CAD (such as CorelDRAW, Visio, Adobe Illustrator, and PowerPoint) to make them editable. While images saved with file extensions, such as JPEG, TIFF, GIF, EPS, and some PDF are un-editable.
When it comes to sending photographs to your draftsperson, always send the first generation colored digital versions. When a photograph/image is taken, it is called the first generation version without any editing. Photographs/image when editing for including numbering, labels, or when it's getting a scan, it's called the second or third generation image. With each editing phase, the quality becomes degraded or lost, as details get vanished after every edit.
Creating black and white copies for a colored photograph creates much difference from the original one. Since, representation of certain shades, density, and elements through only black and white colors is not possible. This problem gets the solution if the draftsperson recieves marked and original unmarked images so that he can understand numbering from a marked image and use the unmarked version for details. If any of the two is dent alone, then either the features will be missing, or the decoding of the images will get incorrect. Therefore, both the versions will enable draftsperson to spend less time deciphering the elements/details of the image, and thus less time equals less cost.
3# Use full-color digital versions of photographs
While taking photographs, specific views play an important role. However, while creating drawings using those view photographs, it does not only have to be clear. However, it must depict every angle of the object/invention from every perspective.
Only the camera needs to be moving at the same height and distance for getting images from all the angles. Moreover, the invention should stay in the same position for all the photographs. Also, it is equally important that the photograph should depict only the relevant side of the invention. It will allow the draftsperson to select the ones that are useful.
Also, clear out the  5 Major Misconceptions about Patent Invention Drawings from the adjoining article.
For the best results always take the top view from directly above the item and the bottom directly from below. Also, make sure that your camera captures the invention. Considering the invention stays in focus and background as a blur. Images capturing need to be as transparent as possible so that it gets easily decode.
While providing reference materials to draftsperson, it is essential to provide the best materials available. It helps drafters easily understanding the details. The more time your draftsperson spends trying to figure out details the higher your cost will be for drawings. You will be able to find out the value we add to your patent drawings here.
Why Choose Us?
We at PatSketch, provide our drawing services for utility and design patents. Also, visit the FAQ page to clear your doubts about Patent Drawings.
Related Articles
Patent Watch Services : A Vigilant Eye on Patent
Top 5 Patent Docketing Solutions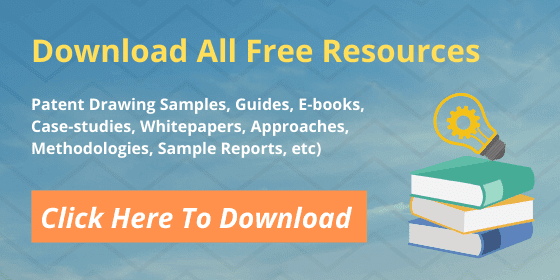 Here you can Download our All free Resources:
Patent Drawing Samples, Guides, E-books, Case-studies, Whitepapers, Approaches, Methodologies, Sample Reports, etc.