A vital part of your patent application is patent drawing. They are illustrations which depict your invention, its intricate parts and the processes involved. Whether your invention is a new product or a process, a patent drawing boosts your chances of getting a patent. However, it is absolutely critical to know the do's and don'ts of a patent drawing while preparing one. It should help your case, and not hinder it while elucidating your invention.
This article explains the essential points you should know about patent drawing, from their purpose to when to file them.
Also, read: Things To Do Before Patenting Something
Patent Drawing: Key tips
Why are they required?
You need to include at least one patent drawing to elucidate your invention better, according to the US Patent Law. Unless your patent is about a chemical compound or process, a drawing is probably essential. Your application might face rejection if it's too generic. The reason is that this makes it easier to find an overlapping prior art for it. Your explanation of your invention needs to be elaborate and distinct. Hence, including a patent drawing is always advisable.
What should be included?
Your drawings need to include detailed flow charts and diagrams. These help the reader understand the intricate parts and/or steps involved in the correct order. If your invention is a physical object, you should cover all the angles; top, bottom, and all the sides. Another point to remember is that all views should be drawn in portrait, facing in the same direction.
The USPTO states that you should submit patent illustrations. on white matte paper that is flexible and strong. It should have the following specifications:
Should be single sided
Dimensions should be 21cm x 29.7cm or 21.6cm x 27.9 cm
Margins should be as follows:

2.5 cm on the top
1.0 cm on the bottom
2.5 cm on the left side
1.5 cm on the right side
Also, read: Patent Drafting: A Primary Guide for Beginners
How to make the drawings?
Generally, there are 3 broad ways to obtain your patent drawing:
This is a cost-effective option which you can utilize if your illustration skills are competent and the invention is easy to represent. However, it is advisable that you consult an expert to ensure that your drawings meet the USPTO requirements.
You may use the assistance of CAD software to render professional grade patent illustrations. Such software has a wide variety of features which make it easier to render detailed drawings and make changes to them.
If either of the above-mentioned options seems too daunting for you, then you should consider taking professional help. Patent illustrators have a good understanding of the USPTO requirements for the drawings. They know various illustration methods and can help you decide the best way to depict your invention to the best advantage.
Also, read:
When to file your patent drawings?
Your drawings are often the best tool at your disposal to ensure that your invention is easy to understand. You can send the drawings after filing the non-provisional application, but this is never advisable. You should submit the illustrations with the initial filing to ensure they're a part of the application from the beginning. Sometimes, your competitors may claim they didn't understand the full extent of your patent. Furthermore, they may inadvertently file an application for something similar. Including detailed illustrations in your original application, makes it harder for other inventors to infringe your patent.
Need an illustrator? Contact PatSketch
As we mentioned earlier, sometimes, making your drawings can be an extremely difficult task. There are a lot of guidelines that you need to adhere to. If you need a patent illustrator, PatSketch is at your service. We have the expertise and widest range of software/technologies to cater to any and every output format that exists. Our motto is 100% satisfaction of our customers. We offer timely solutions and are willing to make any number of iterations to meet your specific requirements. Our affordable prices ensure that we don't bore a hole in your pocket. For more information, visit our service page.
Other Related Articles:
What is the role of an Intellectual Property Paralegal?
A Complete Guide to Patent Novelty Search
Why To Proofread A Patent? (Point-Wise Explanation)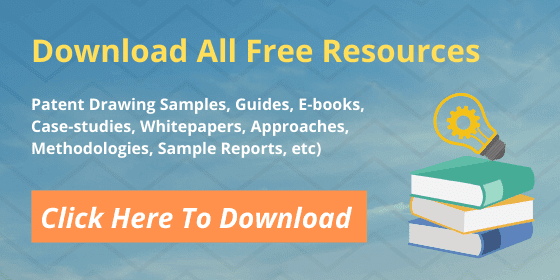 Here you can Download our All free Resources:
Patent Drawing Samples, Guides, E-books, Case-studies, Whitepapers, Approaches, Methodologies, Sample Reports, etc.