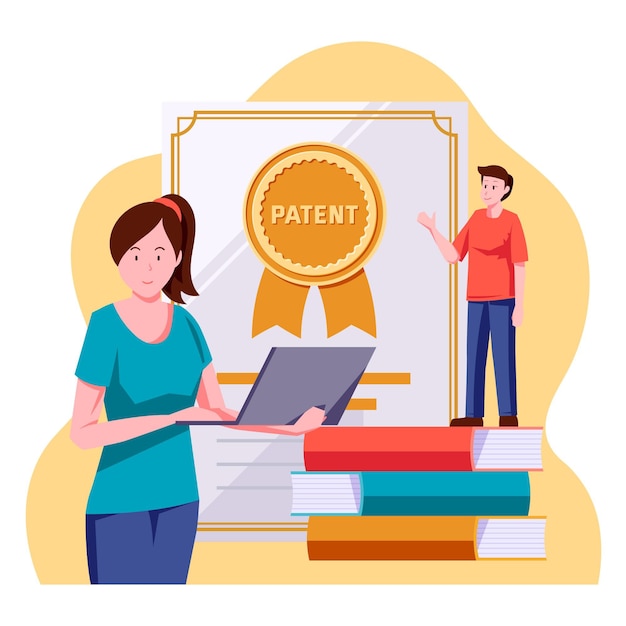 It is often a great idea to present your invention in an organized way that can help you get an easy patent grant. Patent illustration is the visuals of the invention that gives an idea of how the invention looks like and its functions. Patent protect your invention from infringing, it gives you a sole ownership and you can use the invention the way you want. So, getting a patent comes with a lot of advantages. Presenting the invention to the examiner is not an easy task, it should fulfill all the guidelines that the respective patent office has provided so that there are no office actions.
A patent application with complete description has more chances of being successful in comparison to a patent having specifies. Majority of patent attorney believe that it is extremely indispensable to describe an invention completely, but how would you "fully describe" your invention in your patent application? One of the best ways to completely embrace your patent with each and every minute detail is by providing good and high-quality patent illustrations.
High quality patent illustration improves the scope of patent grant as they improve the presentability of the application and impresses the examiner to approve the application. There are certain do's and don'ts to prepare a good patent application that we are going to read further in the article.
Also read: How to Convert Patent Drawings into Special Artwork?
Avoid Being "Too Specific" in your Patent Illustration
Collecting huge invention information would be on the top of your list. You always want to describe your invention in a broader aspect, but at the same time, you also need to mention specific multiple nuances covering all the aspects of your invention. However, many inventors don't want their invention to be "too specific" because it provides ways for others to get around their invention or ideas. But, it is only followed by confidence. It is important for the applicant to provide the information in optimized way, which is neither too less nor too much. So, avoid being much specific about the invention as it is would be a big mistake for my patent application. The goal is to give right amount of information which make things clear to the examiner that what the invention is all about and how it looks like.
Also read: How to Make Right Patent Application?
Broad Description in Illustration: How and Why?
What will happen if a patent examiner finds your invention's broad and general description into the prior art? If your invention does not cover nuances in your patent specification then, you may get rejection which will be very difficult to overcome as those nuances differentiate your invention from the prior art which you know while filing but the prior arts which you don't know as they have not been published before your filing.
In other words, your invention must have general, specific with a complete description including all the nuances. Also, any version should not be left out. Simply, your invention should include all the mentioned aspects along with various combinations, options, and characteristics in order to present multiple invention versions. The primary objective behind this is presenting more invention details to the examiner as you never know which small detail may convince the examiner to approve your patent for the further process.
Also read: How to Make Right Patent Application
Overview
The whole idea behind the patent illustration is to present the idea of the inventor in a specific way that will clear the picture of the invention in examiner's mind. But at the stage of applying for the patent at the patent office, your invention is prone to get leaked or the idea might be get stolen. So it is important to provide the information wisely and make the best of your efforts or writing the application.
Why Chose Us?
Get high-quality patent drafting services from "PatSketch" where professionals have years of experience in supporting creating perfect illustrations. To know more about our services please do visit our service page or contact us.
Related articles:
Patent Paralegal for Patent Landscape Analysis