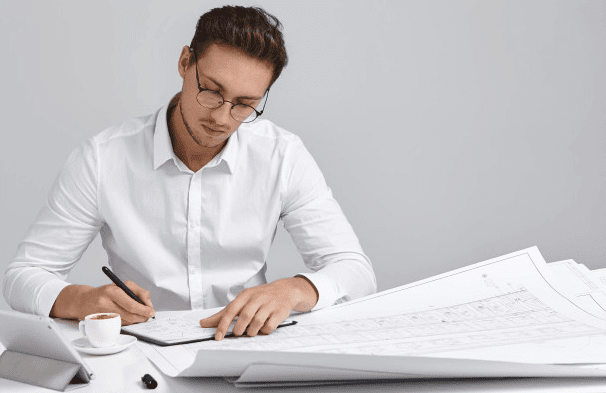 Though we differentiate between industrial designs and patents, both are the subsets of intellectual property rights. However, many confuse the two due to the blurred line of distinction between both. This article intends to differentiate between industrial designs and patents based on several factors, including the objective to secure certain aspects of intellectual property.
Also Read: EPO Drawing Rules and Guidelines
Defining Industrial Design and Patents
Design is an integral component of an article where function meets form. Be it a piece of furniture or a telephone, design is that part of the product which attracts customers to use or purchase it. An industrial design, also called as a design patent in the United States, is a form of intellectual property that protects visual features such as shape, pattern, or combinations of these.
On the other hand, to differentiate between industrial designs and patents, the latter does not protect the look but the technical functionality of an invention. For instance, when an applicant registers for a patent, the focus is to safeguard its functionality and content, not the aesthetic value. A granted patent gives owners exclusive control over their new invention and prevents competitors from exploiting it.
Also Read: Best Way to Create CAD File for Your Patent Idea
Resolving the Dilemma – Identifying the Problem
The thin line of difference between design patents and industrial design often leaves many confused. What possibly triggers the dilemma is the word 'design patent'. Though one refers to the industrial design as 'design patent', it is still not a patent. Furthermore, the protection offered by an industrial design does not relate to any functional aspects of a finished article, as would be the case in a patent. Design protection is different from a patent as explained above.
For instance, when a customer visits a supermarket to fetch a bottle of coke, one of the critical means of differentiating it from other brands in the design of its bottle. Therefore, the appearance of the bottle is a matter of design protection. In this case, industrial design rights or design patents offer an exclusive right to the owner on the appearance of the product.
Similarly, the drink or its formulation would be a matter of patent protection. Wherein, patent protection is granted to the content of the bottle.
Related Article: Patent Diagrams: Requirement of Informal References for Better Drawings
Differentiating based on Drawings
Industrial design drawings are very different from patents. While a patent application offers a detailed technical disclosure of the complex invention through drawings, an industrial design drawing constitutes the ornamental aspect of an article. It provides an overall experience in product ideology. These drawings may consist of three-dimensional features like the shape of the article or two-dimensional features like pattern, line, or color of the article; comprehensive knowledge of materials, and their production process.
Quite often, businesses outsource this non-core process of patent drawings/illustrations to third-party vendors who specialize in these tasks. This not only offers them high-quality outcomes but also saves their time and money. Since industrial design focuses on developing the concepts for manufactured product. PatSketch adds enough details into the illustration by refining its aesthetic features for industrial design.
Also Read: Secrets to Avoid EPO Rejections in Patent Drawings
Differences in Terms of Registering Industrial Design or Patent
Only the proprietor can register a design or a patent. The owner is the creator of the article unless another entity hires him or her to create the design/patent. In such a case, the other entity would be the proprietor. Mentioned below are the points of differences in terms of registering an industrial design or a patent:
Validity: An industrial design is valid for 15 years and a patent is valid for 14 years from the filing date. But before registering, it is vital to research to ensure that the design or the invention has not been previously registered.
Evaluation Parameters: Similarly, the factors one considers to grant an industrial design or a patent are also slightly different. While the former requires evaluation of novelty, non-obviousness, and utility, the latter passes reviews in terms of novelty and originality.
Cost: The cost of protecting a patent is higher than the industrial design and varies from country to country. While the average cost of patent filing in the US is $2,500 to $3,000, the charges of protecting industrial design can be lesser than that. However, these costs can vary depending on the complexity of the design or an invention.
Related Article: Utility Patent Drawings – How to Avoid Office Actions
The Singular Point of Similarity
After understanding the difference, the question arises whether it is possible to acquire design protection as well as a regular patent for the same product? The answer is, yes.
An industrial design registration could be used to protect the aesthetic features. A patent can offer protection to the product, or an improvement in the product that is new, useful, and inventive.
For example, if an inventor created a product with a unique design that has aesthetic appeal and provides enhanced functionality, he can protect the aesthetic design with an industrial design and the functional improvements with a patent.
Also Read: Importance of Patent Drawing Examples
Obtaining Design Rights Outside Home Jurisdiction
To obtain an industrial design registration or design patent in another country, one needs to apply for such rights with the intellectual property office of that country or jurisdiction.
The process for registering an industrial design in various jurisdictions may differ slightly. For instance, a design patent application in the US undergoes examination by the United States Patent and Trademark Office. Thereafter, one must ensure it's successful prosecution before the applicant obtains a design patent. On the other, design patent applications in Brazil only gains reviews by Brazilian Patent Office. This entity examines the application for compliance with various formalities, based on which it grants registrations.
Similarly, in Japan, a design patent undergoes formal and substantive examination. There is no need to file a specific request for substantive examination of design with the Japan Patent Office.
Certain jurisdictional offices allow applicants to secure design registrations in multiple countries. This takes place via a single application at the respective patent office. These include the European Union Intellectual Property Office – for a registered community design in the European Union.
Also Read: Preparing Patent Drawings: Key Points to Remember
Conclusion
Be it an industrial design or a patent, both require protection as they have considerable commercial value. However, to opt for the right type of protection, businesses must remain aware of each type of protection served. Similarly, drawings play a significant role in boosting the successful registration of a patent or industrial design. Therefore, applicants should depend only on qualified illustrators for such drawings.
PatSketch offers cost-effective design patent drawings or illustration services at subsidized rates and 100% customer satisfaction. This enables the patent examiners to understand the appearance and aesthetics of products effectively. Our team of highly-talented illustrators is adept in the art of creating accurate patent drawings.
– Rishabh Arora (Illustration) and the Editorial Team
Other Related Articles
Patent Draft: Major Core Principles