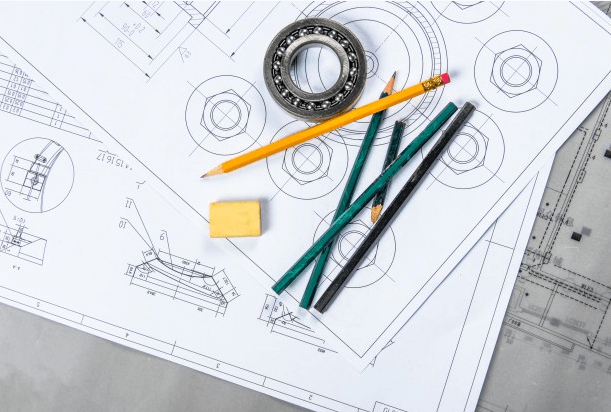 Creativity of design patent drawings cover the ornamental aspects of a product. However, inventions have both functional and ornamental characteristics. Thus, you can apply for both a design and utility patent for the same invention.
Design registration helps in protecting products that you can distinguish through their novel shape. However, the requirement for registration is such that the design is new. Thus, the element of innovation is of the essence for design registration.
Illustration experts work on design office action case, they cannot correct the drawings unless they do so without adding new matter. New matter is something that they add to or remove from the drawings, or even a specification that was not in the original application. Let us take a look at how you can enhance the creativity of design patent drawings.
Also Read: How to Correct Patent Drawings Rejected Due to Unclear Broken Line Disclosures
Standard Views Required for Design Patent Drawings
Perspective View from Front/Right
Perspective is a technique for depicting three-dimensional volumes and spatial relationships in two dimensions, as if from the viewpoint of an observer.
As such, perspective drawings are of three types: one-point perspective, two-point perspective, and three-point perspective. Usually, you can use one-point perspectives for compositions that look at objects from the front. We however normally use a two-point perspective.
Fig 1 – Front view
Fig 2 – Back view
The front and back view is a projection view that you can obtain by drawing perpendiculars from all points on the edges of the part to the plane of projection.
Fig 3 – Right side view
Fig 4 – Left side view, except when it is a mirror image
View from the side.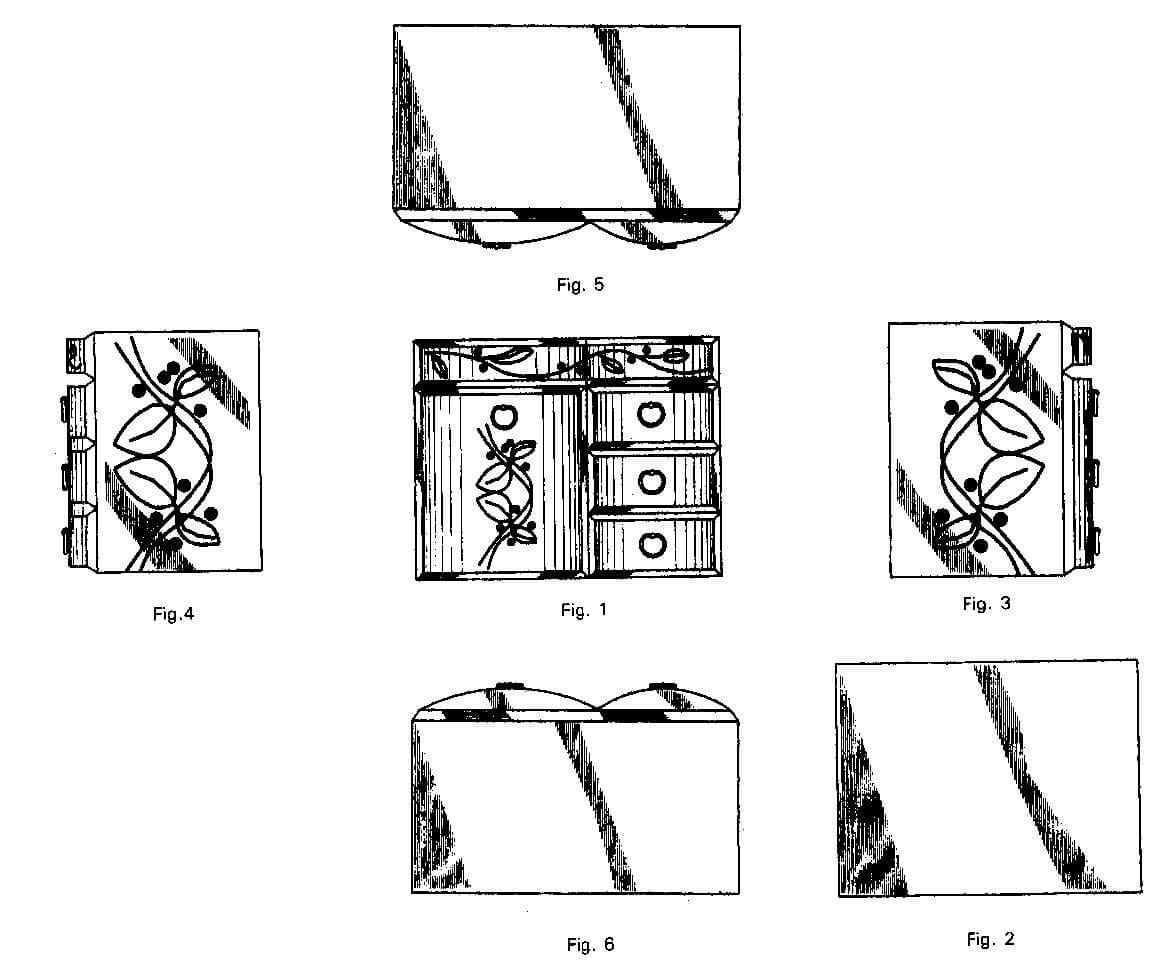 Fig 5 – Top view
Seen when you look at something from directly above
Fig 6 – Bottom view
Seen when you look at something from directly below
Perspective View with Environment Detail
Environmental structure in a patent drawing is not part of the design. As such, broken lines embody the environment and do not show or reflect any part of the design or ornamentation that needs protections. Whereas, solid lines reflect the features of the unique design and define the ornamentation or design that requires protection.
Also Read: Invention Drawings: Why Do You Need Them?
How Can a 3-D Model Enhance Creativity?
Illustration experts often ask their clients to share 3-D model/Realistic 3-D photo references so that they can extract accurate drawings from them. 3-D models help in fulfilling the following.
Scope of Imagination: Computer 3-D program allows a viewer to see exactly how the product looks like. Conveying the same information with other modes can require many more reference images to show a process or describe the ornamental design.
Infinite Views: Illustration experts can extract the required views from the 3-D model more accurately. This is because with 3-D computer programs there is no limit to how objects can be presented.
In addition to the above practical benefits, the use of computer programs in any project adds a sense of advanced technology. This gives viewers a higher opinion of your product.
In general, patent illustrators require exact reference and 3-D pictures for product representation. However, patent illustration experts at PatSketch can create partial/full 3-D models for clients in several industries – even from rough sketches.
Also Read: Patent Drawings Art: Means to Successfully Acquire Patents
Shading for Design Patent Drawing
You must ensure the creativity of design patent drawings such that it does not face any objection from the examiner and meets all the requirements. It is one of the key aspects in helping us learn the features of the invention. Every aspect of the appearance must remain consistent between the views and clear to the examiner. Thus, the aspects behind the creativity of design patent drawings include:
Tangential lines: It may be a clear line and curve which touches another surface without intersecting it. We are converting them into shading lines to show the ornamental design clearly.
Shading lines: Shading lines depends on the surface. For example, if we want to show a flat surface then the gap between the shading lines should be uniform. If we want to show a cylindrical or a spherical surface, then the distance between the linear lines gradually increases or decreases.
Also Read: Importance of a Best Patent Drawing Software
Design Patent Drawing Service
PatSketch offers all the important aspects hidden behind creativity of design patent Drawings/Illustrations Services to its clients. It ranges from rough sketches, product photos, and 3-D models. Further, the experts explore the creativity of design patent drawings by keeping in mind the drawing rules of the concerned PTO. Moreover, we prepare the drawings that remain consistent with each other's views. Click here to know more about our services.
– John Britto (Illustration) and the Editorial Team
Other Related Articles
Patent Proofreading Process – A Complete Analysis
What are the different Patent Watch Techniques?