Patent drawings are an important part of a patent application as they can better explain an invention. Generally, applicants use different types of line patterns in patent drawings while drafting a patent. Further, the disclosure of an invention should be such that an individual having ordinary skills within the art can understand the invention. The specification, thus, forms an important part of a patent application as it reveals various features of an invention. Read on to discover how you can use different line patterns in patent drawings to describe the claimed and unclaimed disclosures.
Also Read: Professional Patent Drawings Can Help You Save Thousands of Dollars
Uses of Different Line Patterns in Patent Drawings
Claimed (Solid Lines)
A patent drawing must have sufficient number of views to create an entire disclosure of an invention. Essentially, a claim covers the subject matter present in solid lines within the design patent drawings. You can represent the claimed portion in durable black lines with appropriate line thickness. Further, if you use photographs, then the claim includes everything that is present in the photographs. Below is an example: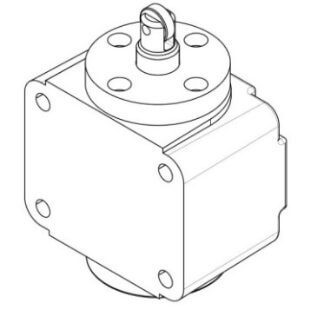 Unclaimed (Broken lines)
Here is how you can use broken lines for unclaimed portions:
You can represent the unclaimed portion of the design in broken lines that need to equally spaced. Essentially, broken lines disclose the environment of the design you are claiming and to show the boundary of the claim. Furthermore, broken lines can portray a structure that significantly depicts a design's environment.
You can use broken lines to define the bounds of a claimed design when the boundary does not actually exist. It is obvious that the claimed design does not include the boundary but extends to the boundary. Any broken line boundary aside from a straight broken line may constitute a new matter.
Further, you must not use broken lines to show the hidden planes and surfaces or interior things of a design. They do not show the relative importance of parts of a design. Moreover, these lines should not cross the claimed design and its line weight or darkness must not exceed the lines used to show the claimed design. Below is an example: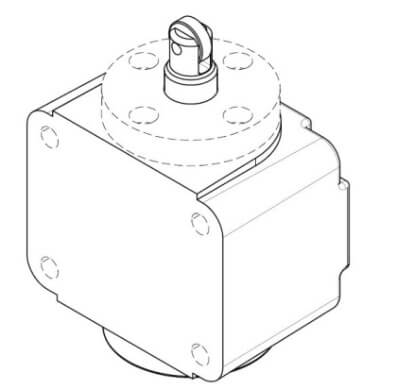 Surface Shading (Thin lines)
You must utilize suitable and sufficient surface shading to depict contour or character of the represented surfaces. There are different types of shadings to show different types of surfaces, such as curved or cylindrical shading, flat shading, and taper shading. Shading enhances the appearance of the claimed design. Further, you cannot use solid black surface shading. They come in use only to show black colour and colour contrast.
Additionally, you must use oblique line shading to depict translucent, transparent, and extremely reflective or polished surfaces such as minors. Moreover, you can demonstrate the contrast in materials using line shading in one area while stippling in another area. By using this method, the claim will generally cover contrasting surfaces unrestricted by colours.
Surface shading is also necessary to differentiate between any hollow or open and solid areas of a design. However, you must prevent using it on unclaimed material (shown in broken lines) to avoid confusion regarding scope of the design. Below is an example: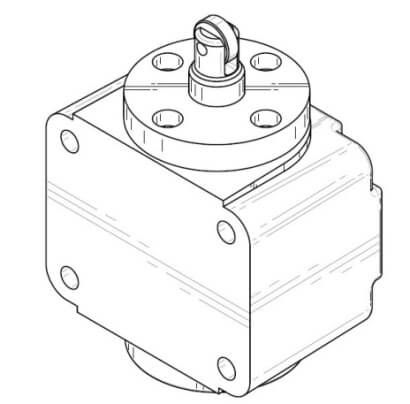 Also Read: EPO Drawing Rules and Guidelines
Conclusion
Patent applications are accompanied by patent drawings whenever drawings are necessary for explaining an invention. Applicants use different types of line patterns in patent drawings to disclose an invention. PatSketch's Patent Drawings/Illustrations service provides drawings that are created keeping the patent drawing rules of the concerned PTO in mind. To know more about our service, click here.
– Sudip Kar (Illustration) and the Editorial Team
Other Related Articles
Patent Drawing: Summary from tip to toe
How to Draft an Accurate Patent Claim?